For your important or time sensitive productions, V-Trust's inspector can stay at the factory throughout the production for weeks or months. While onsite our inspector will constantly monitor the production, confirm schedule, supervise the factory's internal quality control, conduct random inspections of raw materials, semi-finished and finished products and send a detailed report to you every day.
The below sections and points are covered during Production Monitoring Inspection.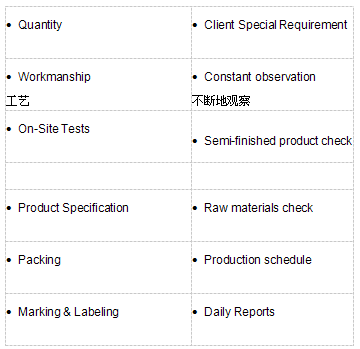 For more details on your specific Production Monitoring needs, please contact cs@v-trust.com. We will happily provide detailed inspection methods for all of your special quality control need.